Here is a copy of John Schilstra's invoice from when he bought his truck new!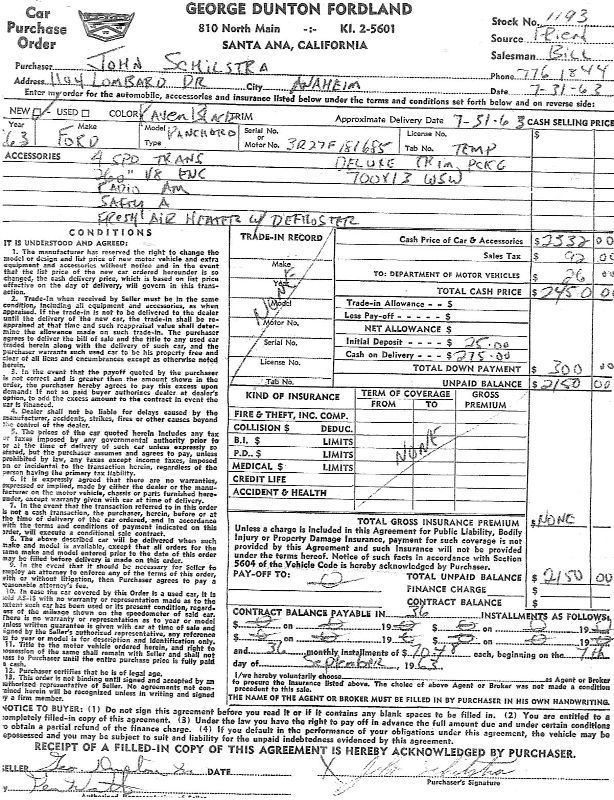 Here's John's son, John III, with the Ranchero sporting Wagon Wheels in 1984 in Ramona, CA.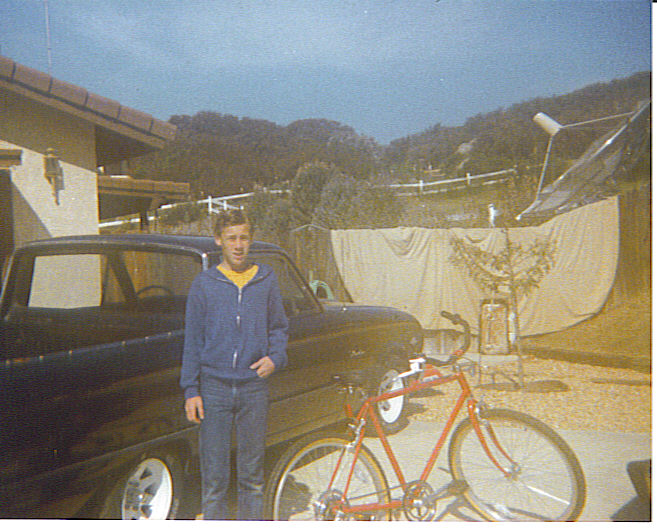 Here's John and his son John III with Spud and Boomer (and the truck) in 1991 in Rescue, CA.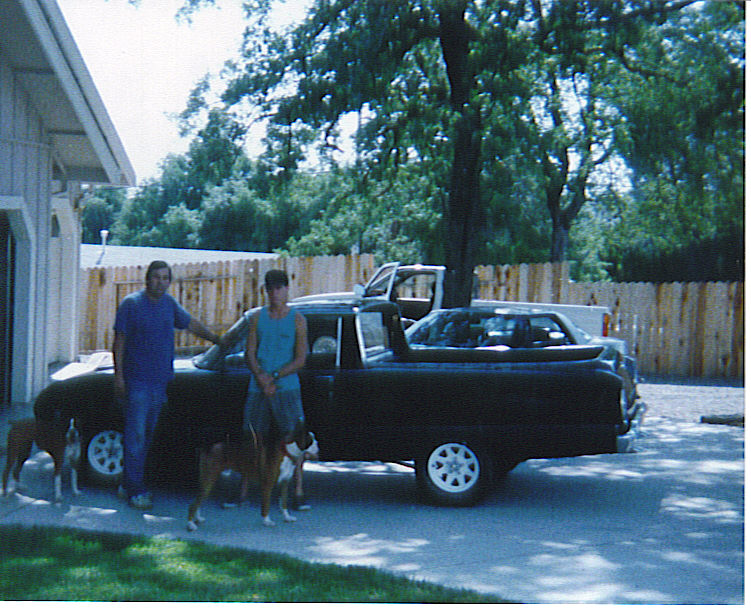 Here's John with his Ranchero in 2008 in Concrete, CA where he was a 1st Place winner!
1963 V8 4-speed Ranchero


Owned by John Schilstra of Concrete, WA.