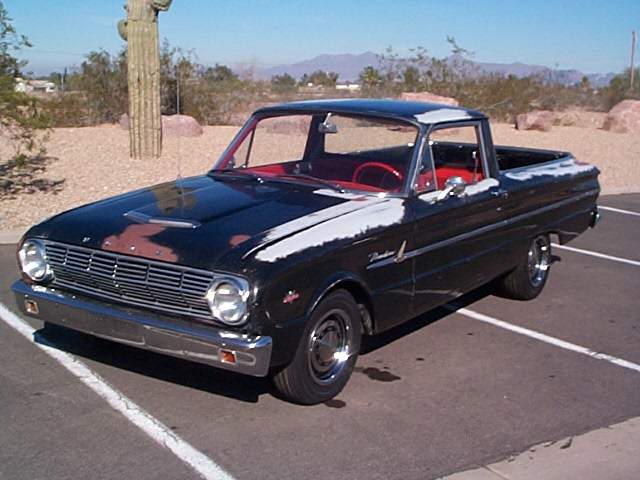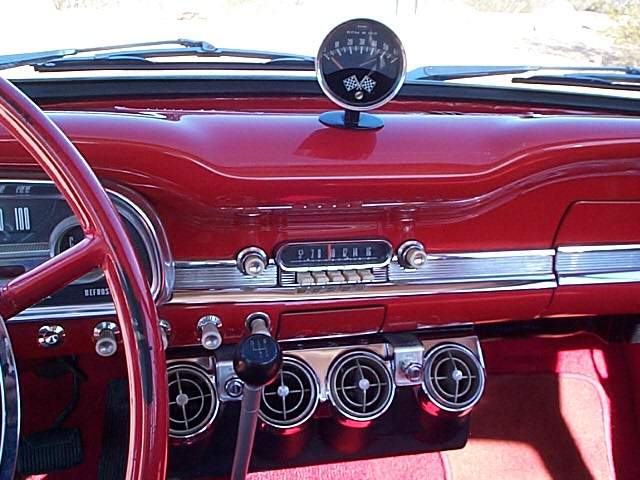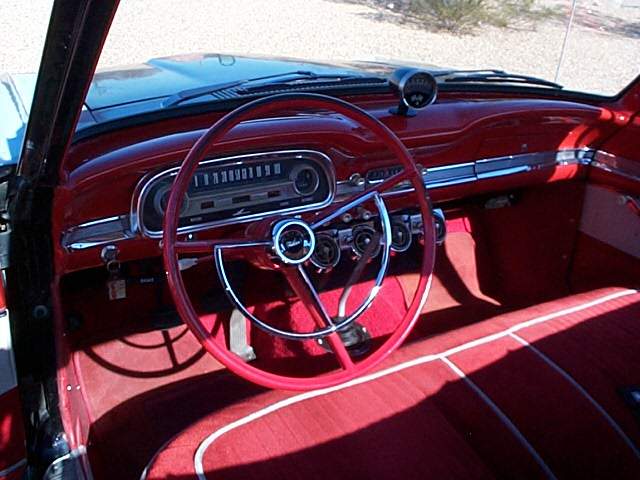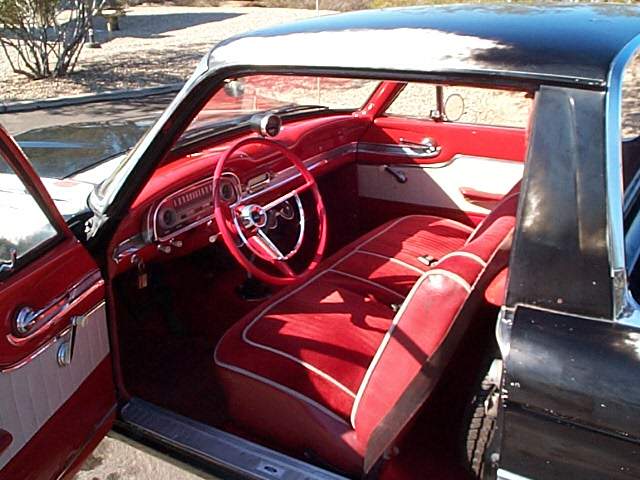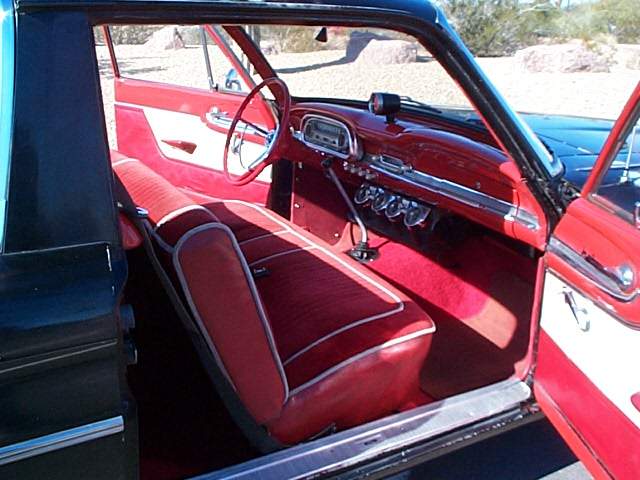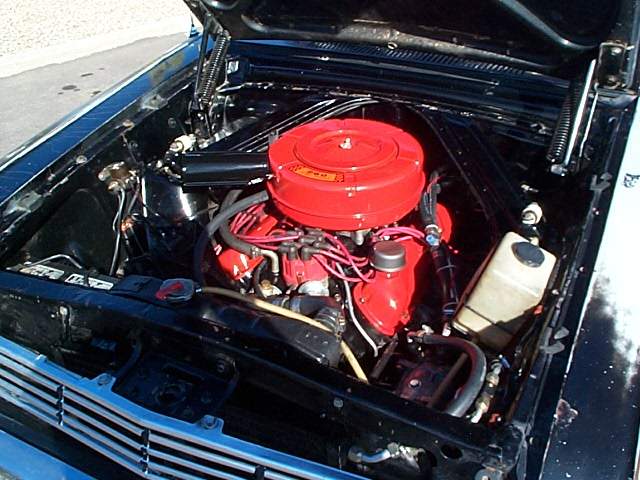 1963 V8 4-speed Ranchero


Owned by Bobby Decola of Burnsville, NC.


1963-1/2 Falcon Ranchero, factory 260 V8, 4 speed transmission, deluxe trim package, factory air, 2spd electric wipers with washers. This is an original black on red car. History - This car was purchased new in Flagstaff, AZ, by the owner of a body shop. He bought two new '63-1/2 Falcons at the same time, a black Sprint HT and this Ranchero. He wanted the Ranchero to be a sporty truck, so he optioned it with the 1/2-year availability 260 V8 and 4spd. He wanted the two cars to match as well as possible, so to that end, he ordered it new with the deluxe 2dr wagon side trim, Rotunda tachometer, and Futura dash trim you see in the photos. The side trim was actually installed by the factory making this one of the very few '63 Rancheros so equipped. The dash trim came with it in boxes at delivery and was installed by the dealer.