1963 V8 4-Speed Ranchero Registry
This is the Registry page for 1963 Rancheros originally optioned with a 260 V8 engine and 4-speed transmission.

Click here for information about these rare trucks.


Click here for some pictures of 63 Rancheros.


Click here to add your 63 V8 4-speed Ranchero to the Registry.


Click here for decoding the VIN on your Ranchero.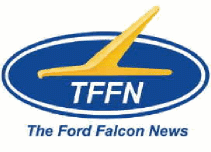 Web counter courtesy of Computer Networking Services
This page is under construction and will be added to when I get more registrations and pictures.